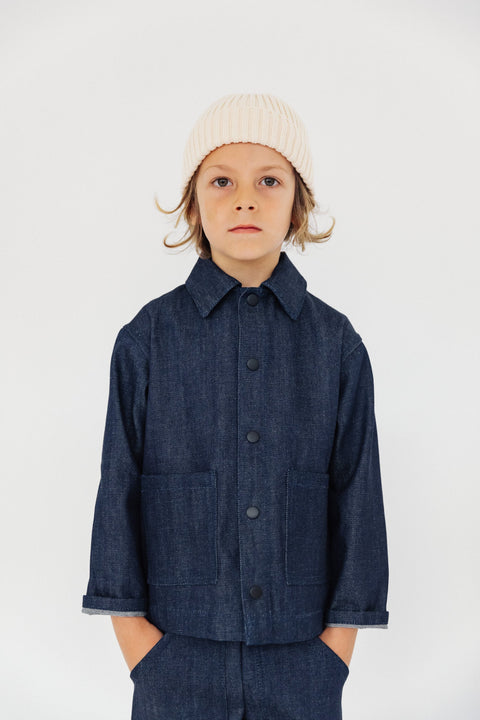 New To Site: P Denim
With Autumn deliveries arriving now each week, we are excited to share a new brand to site - P Denim.  We have actually been working with P Denim for some time albeit exclusively through our Leeds store.  A brand that offers incredible transparency in its production, more recently P Denim has changed its denim supplier - now working with the globally renowned Candiani Denim Mill in Italy, known for its innovation in more sustainable denim production and dying.  August will see the launch of the new collection at infaant, but just now we have some great offers on the last few sizes of the old stock - now live on-site :)
So, what's to love about P Denim?  A lot actually.  A best-seller for us in-store every single week, the P Denim collection consists of all-year-round basics with a singular focus on unisex kids denim, including jackets, jeans and shorts.  This focus on what is a very versatile fabric has allowed them to create something really special.  Durable denim pieces that are comfortable to wear and flexible in their sizing, accommodating growing little bodies with the option of roll-up sleeves and legs. 
If not already, do check-out the P Denim brand.  It's a future favourite for sure, and just now is a great time to grab the last of sale pieces, with sizing from 6-months to 10-years :)
Explore the full collection here.