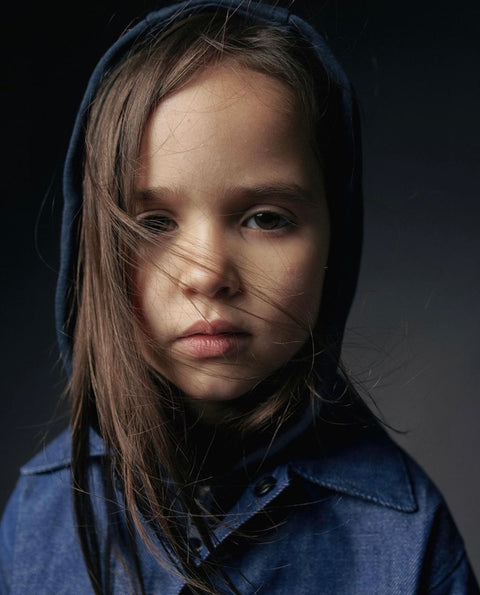 P Denim joins the infaant family :)
As far as weeks go this one has been a BIG one for infaant, with a second brand joining the family here.  We are delighted to announce the arrival of P Denim joining infaant as a second brand under INFAANT LTD. An incredibly proud and exciting time for us and the business.
Launched in 2017 as Pippins Denim, the P Denim brand brought something entirely new to market, a range of simple and quality denim basics for kids.  Over the last 6-years, the brand has flourished, securing listings in some of the most prestigious family stores in the world, from Selfridges in the UK, Smallable and Centre Commercial in Paris and BOLO in Japan.  
Founded by Kaye Stanton having struggled to find the same quality of kid's denim she was used to working with in the vintage world, the P Denim brand was born, bringing a new concept in the world of kid's denim.  Today, the brand offers up kid's denim jacket and jeans, designed with movement and longevity in-mind.  Tough enough to survive the rigour of play, but produced in a soft organic denim that improves with age, a signature of the wearer(s) - scuffs, tears and stains all part of the story of growing up!
Partnering with Candiani Denim Mill in Italy, a factory renowned for its more ethical processes, the P Denim range is beautiful crafted in a denim that is comfortable to wear, not too rigid, but strong enough to ensure wear well beyond its first wearer.
We have been lucky enough to work with P Denim for just under a year at infaant, launching initially in-tandem with our very first pop-up store Boxpark Shoreditch.  A best-seller for us in-store with a customer loyalty that is hard to find.  Over the coming months we will be looking to new production, continuing the partnership with the Candiani Denim Mill, but introducing new items to the collection.  Watch this space! 
More updates to follow :)